July 2022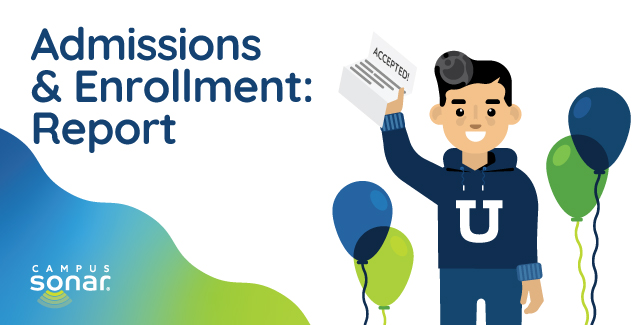 College admissions is a pressure-laden time for prospective students, whether they're avidly exploring, researching, and narrowing their college-going options or determining what their postsecondary future looks like and if college is part of that plan.
Amidst that ambiguity, students continue to rely on online support from others to help them identify their best-fit campus and prepare for new experiences and challenges. College is a collective learning experience, and following the separation and isolation during the COVID-19 pandemic, it's clear that traditional first-time, first-year students are seeking more interpersonal connections and support as they determine whether to go to college, the best-fit campus for their situation, and how to prepare and navigate the new experience.
What This Report Gives You
The Admissions: Audience Excitements and Pain Points report gives you insight into the ambiguity prospective and admitted students feel during the admissions cycle. The report examines how you can apply lessons learned from the pandemic to adapt and reach students where they are—supporting them while reaching your enrollment goals.
Conversation volume behavior, segmented into athletic vs, non-athletic and prospective vs. admitted.
Content sources for prospective and admitted students, with a deeper dive into forum conversation.
Sentiment trends to deepen your understanding of how students feel throughout the admissions process.