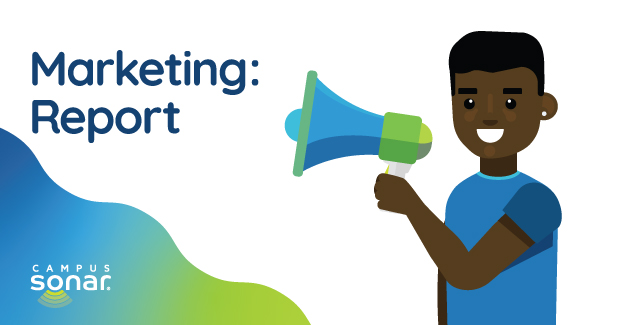 The effects of the COVID-19 pandemic continued from our January 2021 report throughout the time period analyzed in this report (July to December 2020). Regardless of how your campus approached classes for the fall 2020 semester, the online conversation we analyzed mirrors reality with campus conversation shifting in many different ways depending on size, control, athletics, and a range of other factors.
What This Report Gives You
The Social Listening Benchmarks for Higher Education: May 2021 report is the second report in our marketing benchmark series, helping you understand online conversation trends and benchmark your campus against them. We provide metrics for:
Annual conversation volume
Unique authors
Owned vs. earned conversation
Sentiment
Questions to consider guide your thinking about the data's relevance to your campus and actionable ways you might respond to the data and impact key outcomes.
Institutional benchmarks help you understand industry trends and benchmark your campus against peers with similar traits.
Report Background
If this is your first benchmarking report, we strongly recommend reading our example to help contextualize the report's data.
You can also find more information about our report methodology.