You and your campus executive are teamed up to launch an individual social media presence for them. Great! But where do you begin?
by Katlin Swisher, Campus Sonar Senior Strategist

1. Set goals.
If you're familiar with any Campus Sonar planning content, you know this step is the starting point for anything new. As discussed in Fundamentals of Social Media Strategy, any successful initiative, including executive communication, is aligned with your campus's goals, mission, and values. Your goals are your starting point, and your game plan should follow from there.
2. Define the audience.
With whom does your campus executive intend to interact with online? Prospective students? Current students? Alumni? Faculty and staff? Parents and families? Fellow executives? Media? Other researchers in their discipline? As shared in the companion report on presidential perspectives, answering this question will help determine which platform is best to achieve the goals outlined in step one.
Not sure where to begin? Chapter 2 of Fundamentals of Social Media Strategy is all about defining and getting to know your audience. Or watch Episode 2: Know Your Audience of our Social Strategy Fundamentals training series.
3. Pick the platforms.
Choose the social media channel where your campus executive can present themselves authentically and best reach the audiences you determined in step two. Keeping their presence limited to one or two accounts will focus their attention and make the collaboration as manageable as possible.
Twitter and LinkedIn: These are spaces for the executive to lift their voice. Share thought leadership. Offer updates and news about what's happening on campus. Celebrate student and faculty accomplishments. Advocate for timely issues. Elevate campus culture and values. Engage in conversation. Identify partnerships and collaborations.
Instagram and Facebook: These are spaces to get personal. Post photos and short videos from events. Take selfies. Share a day in the life on campus. Engage in campus traditions. Make personal connections. Show the campus mission in action. Share glimpses of their life in and beyond the presidency.
Follow these noteworthy examples of executive leadership on social:
4. Choose their handle with care.
If the executive is brand new to social, you'll need to work together to determine a handle. It can be specific to the person, using their name. Or you may consider a more generic handle, such as @UniversityPresident.
There are pros and cons to both. Using their name makes the account more easily searchable and personal, but you'll lose that established following when the executive retires or moves on to another role unless they're willing to relinquish the account, giving your team the option to rename and repurpose it for the next leader. That's an important consideration, especially if the executive wishes to maintain their established network beyond this role. A generic handle attributed to the role (and not the person) gives your team more flexibility during transitions and may be easier to maintain.
Similarly, if the executive arrives with an existing account of their own, you'll need to have a discussion about how to strategically approach their presence—continuing with the existing account or starting fresh. You may wish to review your goals from step one to inform this decision.
Regardless of which option you choose, take time to research alternatives and also identify what fake or agitator accounts may already exist with similar handles. These accounts may even come up as top search results when searching for the executive's social presence. It's always important to be aware of and monitor these potential brand conflicts or detractors.
5. Coordinate your roles.
With multiple people involved in managing an account, a level of trust is needed. Begin building trust by establishing clear expectations for who does what, how updates are shared, and what approvals are needed. This could be as simple as a shared document with content ideas, the executive texting you photos from an event, and coordinating with their administrative support team to identify details about their schedule.
Regular check-ins (especially early on in the relationship) will also help build trust and support consistent communication. Chapter 4 in Fundamentals of Social Media Strategy explores strategies for building and equipping a social media team.
6. Maintain information security.
With multiple individuals accessing an account, information security is especially critical. Create and maintain a plan for password security and communicating when updates are needed or settings are changed. Consider using a password manager app like 1Password or LastPass for additional layers of data security.
7. Learn their voice.
Thinking back to step five, coordinating your roles, if you or someone on your team is taking the lead in creating the executive's content, a critical step in the process is learning the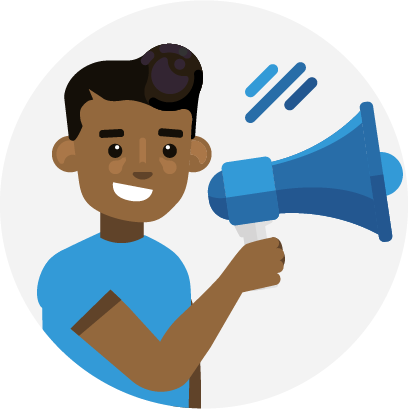 executive's voice (similar to speechwriting). This process takes time, patience, and trust—it's an art and a science. Are there words or phrases they naturally incorporate into their everyday speaking and writing? In contrast, are there words or phrases they don't use? Are there topics that are off limits? Listen closely, and practice! If you're starting from scratch, consider drafting example posts to run by the executive to gauge their reaction and continue developing their message. Chapter 6 in Fundamentals of Social Media Strategy explores this further.
8. Plan the content.
Just like with any account, a content calendar will help you plan ahead. Keep track of messaging points, upcoming events and activities to cover, and important dates and deadlines. Consider using a scheduling tool like Sprout Social, TweetDeck, or Hootsuite to make this process more efficient and easily accessible to everyone involved. Check out Chapter 8 in Fundamentals of Social Media Strategy for more resources.
9. Evaluate—and reevaluate.
What's working well? What challenges have you faced? What could improve? Regularly assess your plan (both content-wise and responsibility-wise) in conjunction with your goals from step one and adjust accordingly. Chapter 13 in Fundamentals of Social Media Strategy walks through this process in more detail.
10. Listen.
How is your campus executive being discussed online—on social media, in the news, and on forums? Social listening is a must for understanding the conversation about your campus executive and how those perceptions enhance or diverge from your campus brand. We can help—see how.