April 2021
This report is sponsored by MindEdge. MindEdge's mission is to improve the way the world learns. With a focus on digital-first learning resources—from academic courseware to professional development courses—MindEdge's approach to best practices in online education focuses on learners' needs across the spectrum of higher education, professional development, skills training, and continuing education.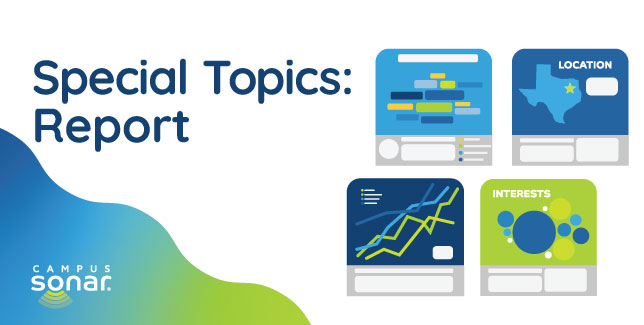 Nothing could fully prepare campuses for the sudden, massive shift to online learning required in response to the COVID-19 pandemic that started in March 2020.
Campuses were expected to transition to online learning on the fly, changing nearly every course's format mid-semester, with little notice and under extenuating external circumstances. Beyond academics, the myriad facets of campus life were also impacted. What happens to lab and library access? Student health and mental health care? Meals and housing? Athletics?
Our report analyzes a year of social mentions from authors who discussed their feelings about online courses and online learning. We look at the trends that surfaced in this conversation, and then delve into primary themes.
What This Report Gives You
Conversation Characteristics explores where and when the conversations happened, the voices who contributed, and the feelings they shared. We looked at the patterns that developed within the conversation, to see when things were most challenging and when they improved. Overlaying these trends with your own campus conversation, offers context for trends you may have observed among your audiences.
Conversation Themes are recurring trends encapsulating the real and complex financial, technical, academic, and mental health concerns shared by those affected by the disruption. We segmented the conversation into seven key theme broken into two groups: outside factors and campus factors.