Your 2022 Guide to Understanding and Strategizing an Impactful Executive Online Presence, September 2022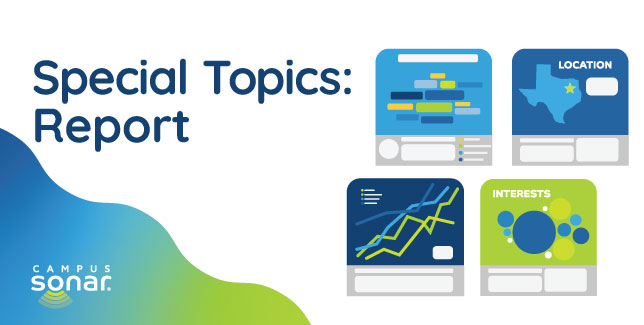 Campus executives are the face of your institution. How they present themselves online and the messages they share matters. Their voice is an extension of your campus's brand.
This report will help you understand and strategize if your president's voice should be amplified through social media. Our goal is for you to determine what strategies best apply to your campus, president, and brand.
What the Report Gives You
Insights into the online presence of campus executives, detailing the conversation trends and including segments such as degree conferred, control of institution, and MSI classification.
Top executive topics of online conversation and tips to guide your executive content strategy.
Actionable takeaways to guide you through determining if your president should be on social including high impact practices to support their online presence.